Pari Lyrics In Hindi-English – Neeti Mohan
"Pari" Lyrics is a Musical video song. From Bollywood movie "Dobaaraa" This song was released worldwide 19 August 2022 on YouTube. "Lyrics of Pari" written by Lyricist Hussain Haidry. The song composed by Music composer Gaurav Chatterji. The song label by Saregama Music. The song "Pari" sung by singer Neeti Mohan. Taapsee Pannu in lead characters in the Video. Visit – Songlyricsmedia.com for Latest Song Lyrics.
---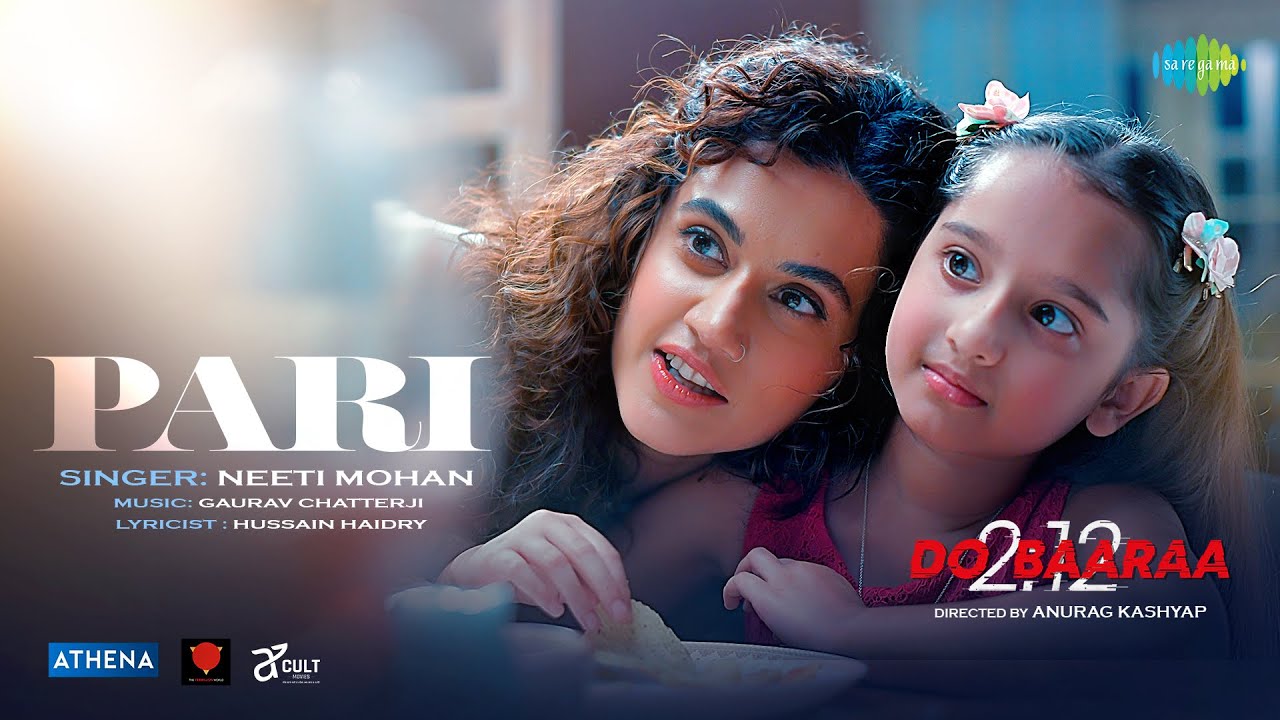 ---
| | |
| --- | --- |
| Song : | Pari |
| Singer : | Neeti Mohan |
| Music : | Gaurav Chatterji |
| Song Writer: | Hussain Haidry |
---
Pari Lyrics In English – Neeti Mohan
Khwaab mein thi jo pari
Neend tooti to kho gayi
Na zameen na aasmaan
Wo hawaaon ki ho gayi
Zidd hai meri aankhon ki ye
Phir se mile aa kar mujhe
Khwaabon ki woh pari
Ik nishaa reh gaya
Mere zahan par wahin
Chhuu gayi thi jahaan zindagi
Puchhte phir rahe
Saare sawaalon mein hum
Hai bhala ab kahaan zindagi
Zidd hai meri saanson ki ye
Phir se unhein aa thaam le
Khwaabon ki woh pari
Waqt ki, raah par
Koi bhi aisa naa tha
Jaanta tha tera jo pata
Har ghadi, badh raha
Yeh beech ka faasla
Tu kahaan hai tu hi ab bata
Zid hai meri baahon ki yeh
Phir se lage aa ke gale
Khwaabon ki wo pari.
PARI LYRICS IN HINDI
ख्वाब में थी जो परी
नींद टूटी तो खो गयी
ना ज़मीन ना आसमान
वो हवाओं की हो गयी
ज़िद है मेरी आँखों की ये
फिर से मिले आ कर मुझे
ख्वाबों की वो परी
इक निशा रह गया
मेरे ज़हन पर वहीं
छू गयी थी जहाँ ज़िंदगी
पूछते फिर रहे
सारे सवालों में हम
है भला अब कहाँ ज़िंदगी
ज़िद है मेरी साँसों की ये
फिर से उन्हें आ थाम ले
ख्वाबों की वो परी
वक़्त की, राह पर
कोई भी ऐसा ना था
जानता था तेरा जो पता
हर घड़ी, बढ़ रहा
ये बीच का फासला
तू कहाँ है तू ही अब बता
ज़िद है मेरी बाहों की यह
फिर से लगे आ के गले
ख्वाबों की वो परी.
Pari Music Video
Song Credits :
Song : Pari
MOVIE : Dobaaraa
Lyricist : Hussain Haidry
Singer : Neeti Mohan
Composer : Gaurav Chatterji
Label : Saregama Music
Cast : Taapsee Pannu
Release Date : 19 August 2022.