Assamese Song
Ongkita Song Lyrics by Shankuraj Konwar, Tonmoy Krypton & Maitrayee Patar – Song Lyrics Mediaa
Ongkita Song Lyrics by Shankuraj Konwar, Tonmoy Krypton & Maitrayee Patar – Composition by Shankuraj Konwar Lyrics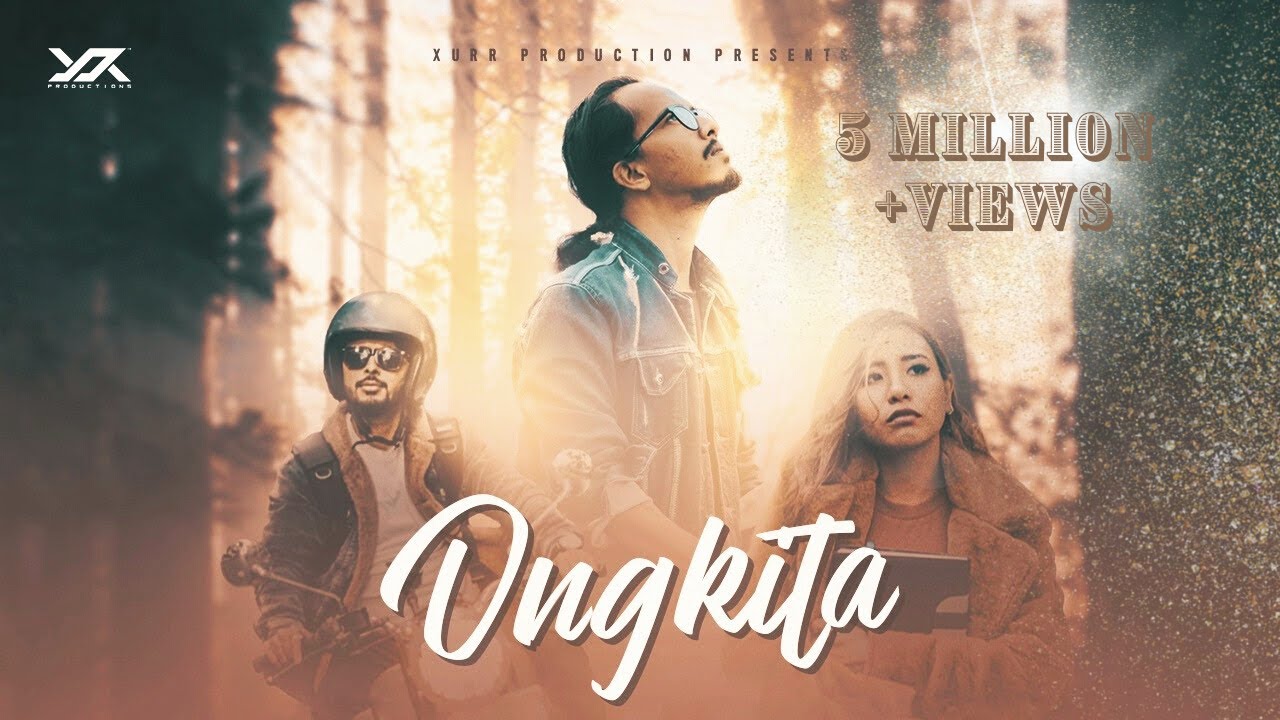 | | |
| --- | --- |
| Singer & Composition by | Shankuraj Konwar |
| Cast | Prasant Tiwari & Dhyani Mohan |
| Music | Mixed & Mastered at SS Sound Studio by Tonmoy Krypton. |
| Song Writer | Maitrayee Patar. |
Ongkita Full Lyrics
"Uka dusokure aasutiya batere
Hukula ejak dawor name moi somokou
Kopahi sadoror hemeka aasolkhone
Mate aaukhi tu junakoke moi somokou
Ukhahore gohona tumare
Sobite aabir hanu
Gaanote tumi ongkita dusokut tumak aaku
Ukhahore gohona tumare
Sobite aabir hanu
Pranote tumi ongkita dusokut tumak aaku
Tumi dila dila dila thikona
Ohoo jiya jiya jiya baxonaaa
Mur henguliya mone tumate
Pare xeujiya premor botora
Dila dila dila thikona
Duronire aakakhore jilika tora
Kakhorote aahi role hi moi somokou
Porokhor umotei kijanu maya xona
Uka ratite fule keteki moi somokou
Dubahur prokharile sristir
Aakul hepah name
Uri jai mon bol aakakh tumare xopun aake
Tumi pranor boroxa
Heuji matire xubakh hana
Hiyare boxundhara, tumtei motoliya
Tumi dila dila dila thikona
Ohoo jiya jiya jiya baxonaa
Mur henguliya mone tumate
Pare xeujiya premor botora
Dila dila dila thikona… "
Ongkita Lyrics In Assamese
" উকা দুচকুৰে আছুতীয়া বাটেৰে
শুকুলা এজাক দাৱৰ নামে মই চমকো
কপাহী চাদৰৰ সেমেকা আচলখনে
মাতে আওঁখি টো জোনাককে মই চমকো
ঊষাহৰে গহনা তোমাৰে ছবিতে আবিৰ সানো
প্ৰানতে তুমি অংকিতা দুচকুত তোমাক আঁকো
ঊষাহৰে গহনা তোমাৰে ছবিতে আবিৰ সানো
প্ৰানতে তুমি অংকিতা দুচকুত তোমাক আঁকো
তুমি দিলা দিলা দিলা ঠিকনা
অ'হ 'জিয়া জিয়া জিয়া বাসনা
মোৰ হেঙুলিয়া মনে তোমাতে
পাৰে সেউজীয়া প্ৰেমৰ বতৰা
দিলা দিলা দিলা ঠিকনা
দূৰণিৰে আকাশৰে জিলিকা তৰা
কাষৰতে আহি ৰ'লে হি মই চমকো
পৰসৰ উমতেই কিজানো মায়া সনা
উকা ৰাতিতে ফুলে কেতেকী মই চমকো
দুবাহুৰ প্ৰখাৰিলে সৃষ্টিৰ আকুল হেপাহ নামে
উৰি যায় মন বল আকাশ তোমাৰে সপোন আঁকে
তুমি প্ৰাণৰ বৰষা সেউজী মাটিৰে সুবাস সানা
হিয়াৰে বসুন্ধৰা তোমাতেই মতলীয়া
তুমি দিলা দিলা দিলা ঠিকনা
অ'হ 'জিয়া জিয়া জিয়া বাসনা
মোৰ হেঙুলিয়া মনে তোমাতে
পাৰে সেউজীয়া প্ৰেমৰ বতৰা
দিলা দিলা দিলা ঠিকনা… "
"OngKita" Music Video👇
Extra Details :
Xur Productions proudly presents you the most awaited love song from 2021's 'Ongkita' by Shankaraj Konwar and Tonmay Krypton.
Starring – Prasant Tiwari & Dhyani Mohan
Produced By – Samiran Mohan
Choreographed By – Tiraap Simanta Medhi
Cinematography – Royals Raw Films
Production Manager – Erin Imon Phukan
Editing – Rahul Borah & Ananya Das
Make-up Artist & Hair stylist – Debasish Mitra
Vocals & Composition by Shankuraj Konwar.
Music Composed & Produced by Tonmoy Krypton.
Lyrics by Maitrayee Patar.
Mixed & Mastered at SS Sound Studio by Tonmoy Krypton.